Shoe Clinic Sylvia Park
Shop 047, Sylvia Park, Mt Wellington, Auckland 1060
Phone 09 573 0080
Fax 09 573 0180

[email protected]
Mon to Weds
9.00am - 7.00pm
Thurs to Fri
9.00am - 9.00pm
Saturday
9.00am - 7.00pm
Sunday
10.00am - 7.00pm
PUBLIC HOLIDAYS: 10.00am - 5.30pm
Closed - Christmas Day, Good Friday and
Easter Sunday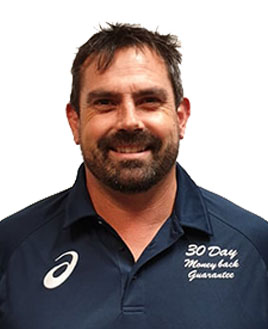 Your store Owner/Operator is Kelvin Doidge
FREE in-store fitting service
At Shoe Clinic we have one simple aim when fitting our customers in footwear and apparel - to "fit them in the very best product for their individual needs and characteristics".

All the analysis that we perform to achieve this for you is FREE and part of our overall service. You will never pay for anything more than the retail price of the product you are purchasing.

We hope you enjoy your experience at Shoe Clinic Sylvia Park.
FREE in-store podiatry appointments
Sylvia Park Shoe Clinic has no regular podiatrist in-store but but we do have them visit at various times of the year.
Please contact us to find out when the next podiatrist visit is (09) 573 0080
If you are unable to get into our Sylvia Park store, you can shop online...
SHOP ONLINE NOW