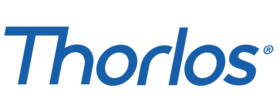 Thorlo socks are quite simply the best sports socks for cushioning your feet. They are engineered to provide extra cushioning for your foot inside any shoe and help reduce the impact of running, walking and playing sport. Made of THORLON yarn, not cotton, they are designed to wick or transport moisture away resulting in drier feet, fewer blisters, reduced pressure, improved circulation and comfort. Years of experience, scientific investigation and millions of dollars in medical and sports performance research have produced an unparalleled understanding of the very essence of performance footwear. Because they reduce pressure and blisters and improve circulation Thorlo socks are ideal for people with foot problems and for diabetics.
Spandex and nylon are also important components of THORLO socks, so you won't ever have to stop in the middle of the action to pull up sagging socks.
Once you've tried THORLO socks you'll know what the ultimate in sock comfort can be!
Please Note: No international sales available, online purchases of Thorlo socks are for New Zealand only.
Thorlo sock heights
Thorlo have many sock heights - the three that Shoe Clinic have in stock are the:
Crew (mid calf)
Mini-Crew (ankle)
Micro Mini-Crew (low ankle)
| | | |
| --- | --- | --- |
| Thorlo Size | Womens shoe size | Mens shoe size |
| M | 6.5-10 | 5.5-8.5 |
| L | 10.5-14 | 9-13 |
| XL | | 13.5-15 |
Please Note: All shoe sizing are in US sizes
Buy online...
Shoe Clinic© 2015 - 2021 SHOE CLINIC FRANCHISES LIMITED T/a SHOE CLINIC WEBSTORE